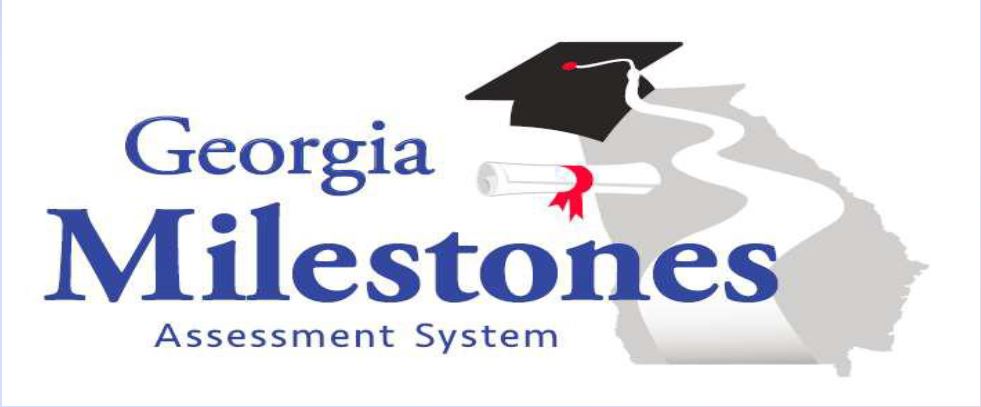 March 29, 2017
Dear Parents,
Your child will take the Georgia Milestones Assessment (GAMS) beginning April 3, 2017. The GAMS is designed to measure the knowledge and skills taught in Georgia classrooms. Students will be assessed on how well they have mastered the Common Core Georgia Performance Standards (CCGPS) for their grade. Students enrolled in grades 3- 5 will be tested in the areas of Reading, English/Language Arts, Mathematics, Science and Social Studies. Use the suggestions below to encourage your child to do his/her best:
1. Be sure your child goes to bed early.
2. Have your child to school before 7:45 and do not pick them up until after 2:35.
3. Prepare clothes the night before so that the morning is free of confusion.
4. Encourage your child to do his/her best.
5. Give your child a smile and a hug to show him/her you care. Explain that tests are just one part of school and that all you expect is his/her best.
All fourth grade students will test this year online as mandated by the Georgia Department of Education. RCES has two computer labs to accommodate those testing online.
The testing schedule is listed below by date, grade and content areas. Attendance on testing days is of utmost importance; schools receive serious consequences from the Office of Educational Accountability if students are not present for the test. It is important that students arrive at school on time.
Grades 3-5 --- 8:10
Monday, April 3, 2017 – English Language Arts
Tuesday, April 4, 2017 – ELA/Writing
Wednesday, Apri1 5, 2017 – Mathematics
Thursday, April 6, 2017 – Science
Friday, April 7, 2017 – Social Studies
When results are in you will be notified immediately. If you have any questions, please feel free to call the school.
"The Randolph County School System does not discriminate on the basis of race, color, religion, age, sex, national origin, or disability."